Hi, my name is Alyssa Vongries.
I'm a UX designer based in Philadelphia.
I've always been interested in figuring out how things work. I want to know why people interact with the world around them. My interests in human behavior, the context of our physiology in the modern world, and disentangling complex problems led me to the field of user experience design. Now I'm exploring my passions through the lens of UX and trying to make the world more intuitive.
I'm currently seeking UX opportunities, preferably remotely or in the Greater Philadelphia area, but I'm also willing to consider relocation.
My Work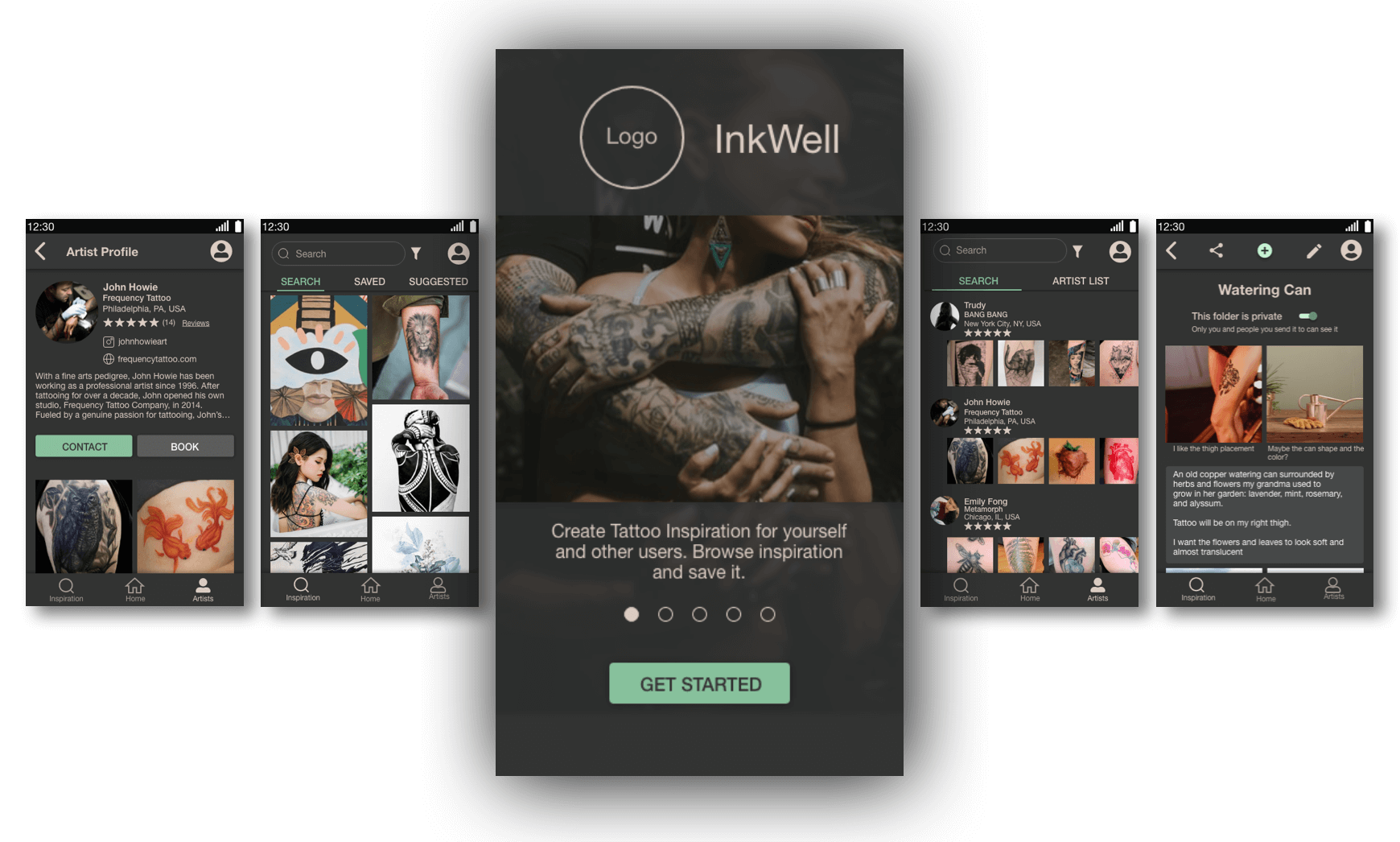 InkWell
I designed this responsive web application using a mobile-first approach. InkWell helps users curate tattoo ideas and connect with tattoo artists.
Read more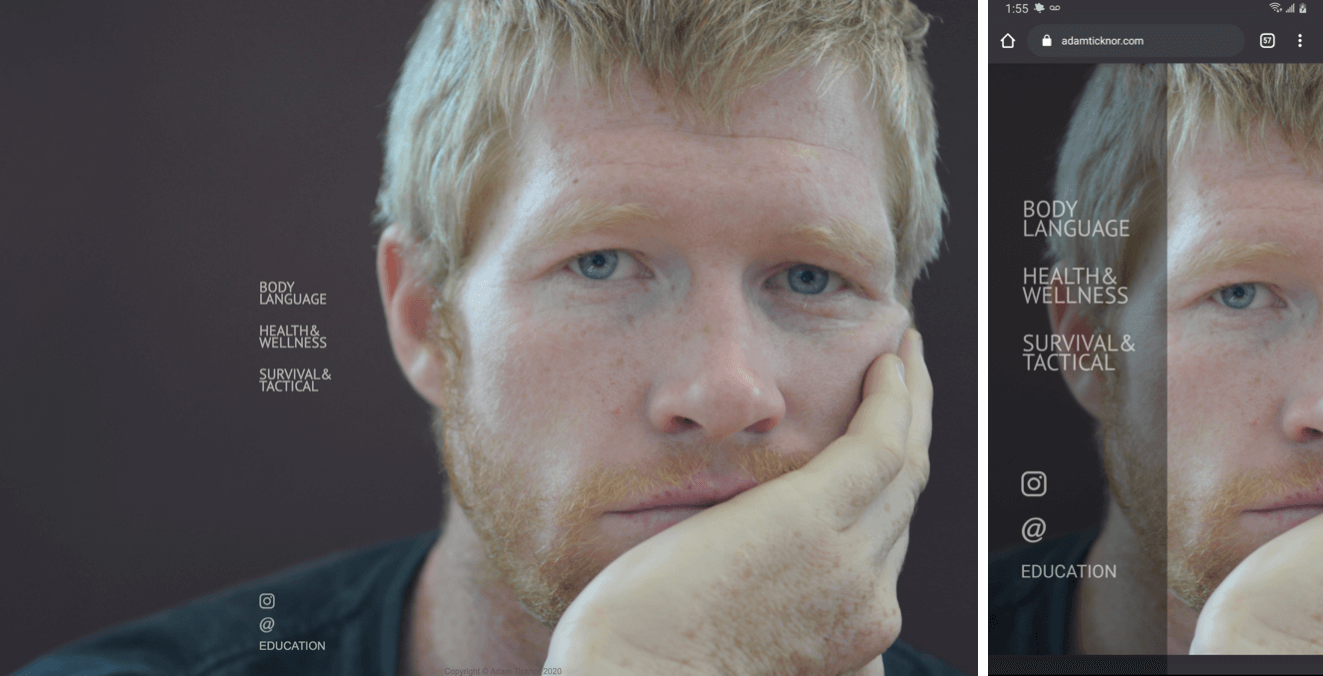 AdamTicknor.com
I designed and built this website from scratch using Webflow. This project was really about bringing together seemingly disparate disciplines under one umbrella.
Read more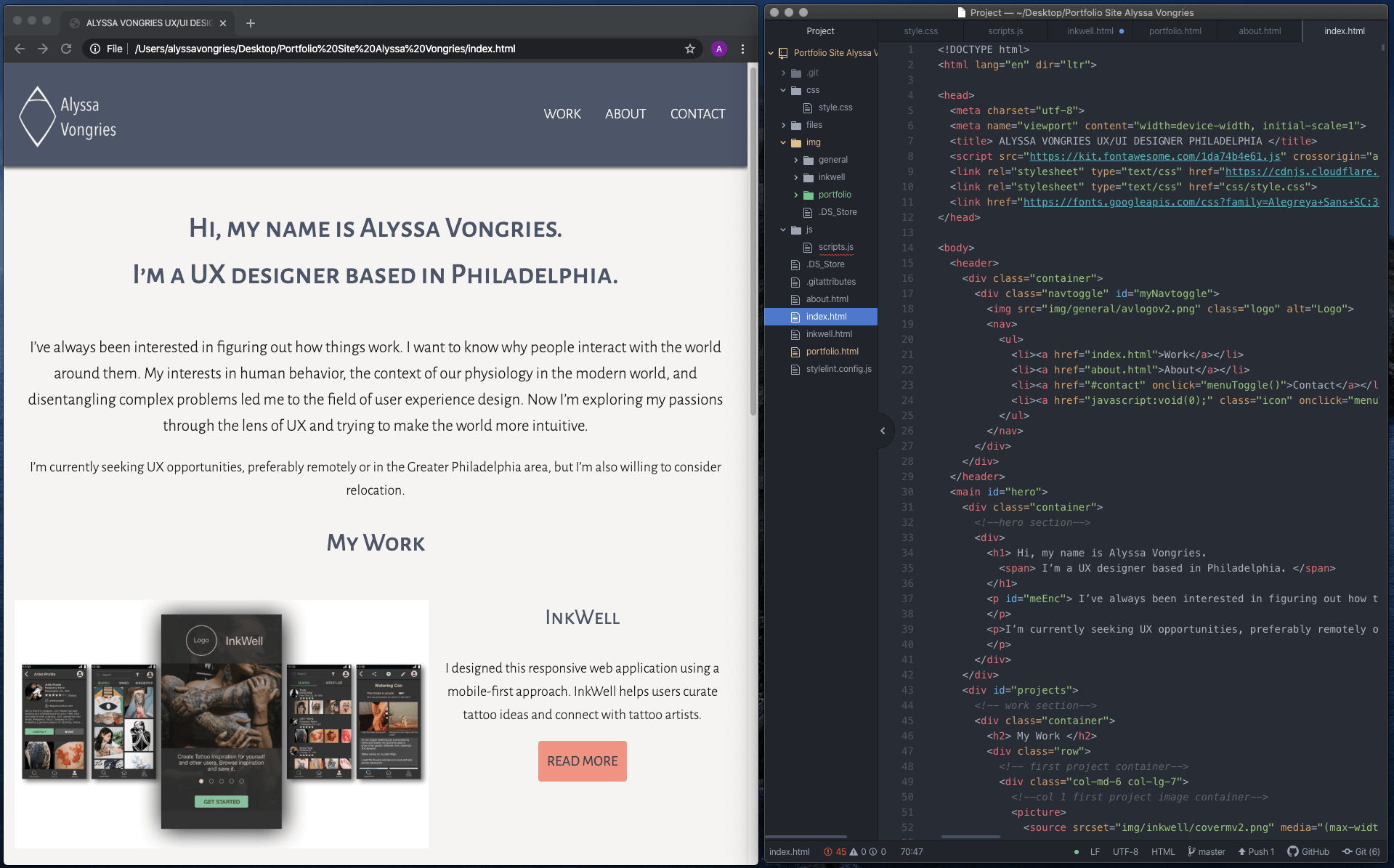 Portfolio Website
I designed and developed my professional portfolio website. You're seeing the results of my project as you interact with this webpage. Learn more about my process and the challenges I faced while building this site.
Read more
CSS Animation
I created this animation using CSS3 and an SVG file from freepik.